I'm now a part of Mom Share.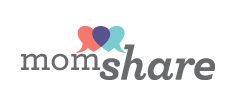 It's a a place for expecting and experienced moms to share ideas, opinions and advice with each other. A way to help us create better products for happy parenting.
Mom Share is sponsored my Infantino and Step 2. I will be filling out questionnaires to help moms and improve products.