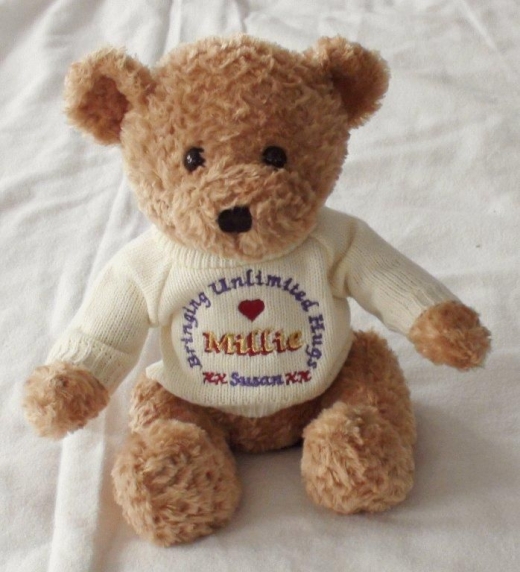 I have to say that I never was too into stuffed animals. I loved my dolls. My sons, especially my youngest has always been into stuffed animals. He has a parade of them on his bed.
Personalized Teddy Bear
has great gifts for a baby shower.
Fun Fritz Family
is giving away a custom bear.